Transportation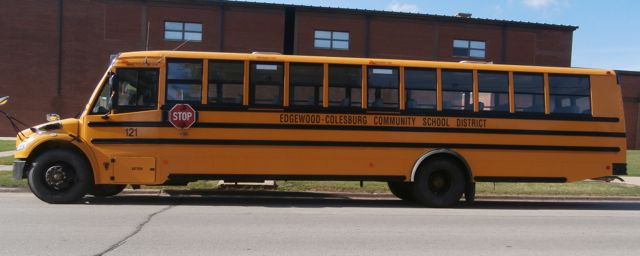 403 West Union Street
Edgewood, IA 52042
Phone No. 563-928-6411
Jeff Harbaugh

Director
Bus/Semi Incident
Click above to watch video of semi passing on the right side of Minnesota school bus!
Ed-Co Bus Policy: If a student plans to ride the bus, (other than their normally assigned bus), a parent note is required. Students should take the parent note to their respective office (elementary or secondary) secretary, where a bus pass will be written. This practice supports the safety of all students while riding district buses.
SAFETY REMINDER:
Parents, please talk to your child(ren) about safety when crossing the road. If they are to cross the road, they may do so ONLY with bus driver's signal.
Loading:
Wait off the traveled portion of the road.
Cross only after the bus driver signals you to cross. Look both ways before crossing.
Un-loading:
Exit the bus.

Walk five large steps forward of the bus staying on the right- hand shoulder of the road.

Stop and wait for the bus driver to see that the road is clear.

Cross only on the bus driver's signal.

Look for traffic both ways before stepping into the left-hand lane.