Elementary Events and Fundraising


Each year Scholastic Book Fairs®, in partnership with schools across the country, hosts more than 127,000 book-sale events that give more than 35 million students and their families access to thousands of affordable and educational products, helping foster a lifelong love of reading.

School and parent volunteers work with Scholastic Book Fair representatives to organize these weeklong events at school, where children can peruse and purchase their favorite books. From its nationwide network of more than 60 warehouses and customer service facilities, Scholastic delivers its Fairs to schools, with the majority of books arranged in mobile, easy-to-access cases. Books are displayed face-front and grouped by age or grade-level, so it's easy for kids to find characters and subjects they love and want to read about. Scholastic also provides planning materials, promotional tools, and merchandising displays to help the school create an exciting bookstore environment.

Scholastic Book Fairs' team of book experts – former educators, booksellers, and Book Fair veterans – reviews thousands of titles from hundreds of publishers each year, and every Scholastic Book Fair offers a new assortment of books for the fall and spring seasons and consistently includes the latest award-winners and most popular books, often in exclusive Book Fair-only editions.

At the end of the Fair, the school is awarded either a percentage of the revenue or books and educational materials. Scholastic Book Fairs helps generate more than $175 million in fundraising for school projects and classroom materials.
RIF (Reading is FUNdamental)
The RIF program is an important part of Ed-Co's literacy efforts. Research shows that students who have reading material available that they've chosen are more likely to read, and then become better readers. Like any other skill, the more kids practice reading, the better readers they'll become.
During each school year, our students are invited to three RIF events where they may choose a book to keep as their own.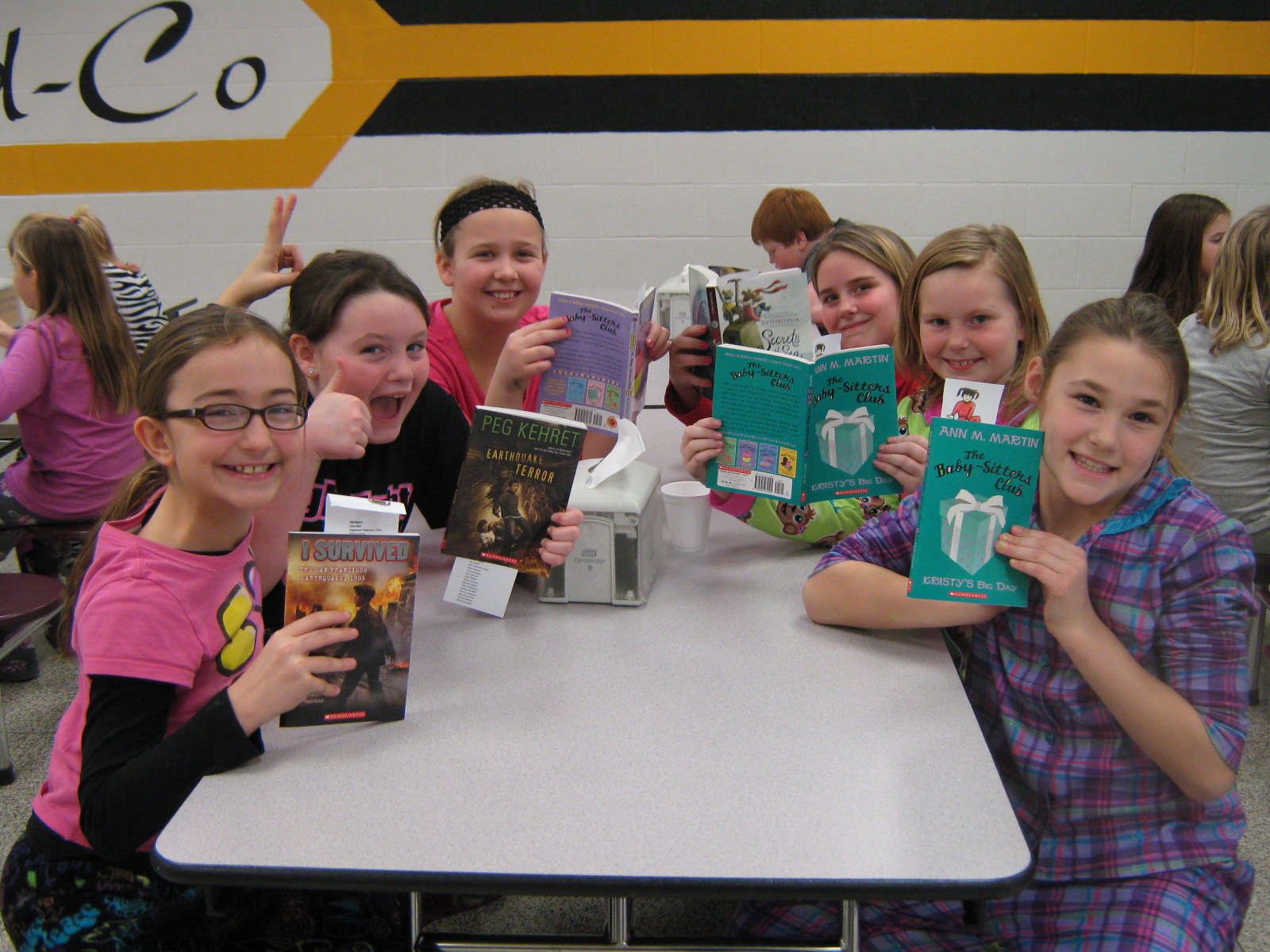 The Ed-Co Elementary Partners organization has sponsored this valuable program for 18 years. Meghan Meyer and Kattie Schulte spearheads the Partners' support of Ed-Co's RIF program, and Diane Meyer, Ed-Co PK-12 Teacher Librarian, assists with the program. If you would like to be a part of the team that makes RIF happen for Ed-Co's children, please call the elementary school at 856-2415. If you would like to give monetary support to Ed-Co's RIF program, please make a check payable to Ed-Co Elementary School and write "RIF Program" on the memo line. The check can be dropped off at either attendance center.
SAVE*SAVE*SAVE
Send them to school with your students!!!